Q&A: Meet Coastal Georgia Mediator Patricia Stone
Tue, Feb 9th, 2016 | by marcia | Get to Know our Neutrals | Social Share
Why did you want to pursue a career in law? Was there a specific event or individual who impacted your decision?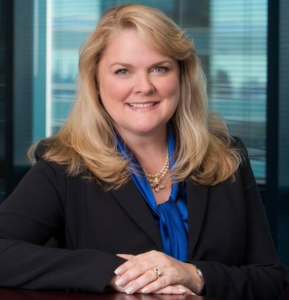 I wanted to make a difference and help people.  I hoped to do something meaningful, and the law allows for creativity. I shadowed a couple of lawyers in high school, and worked for a law firm during the summers in college.  I also worked for an attorney for a year between college and law school.  I enjoyed learning different aspects of the law, and thought a Juris Doctor degree would be valuable for any type of career.  I wanted to be a prosecutor to help victims, and I enjoyed doing jury trials in Superior Court.  I occasionally went to Juvenile Court and realized that Juvenile Courts offered the best avenue to help families and children.  I enjoy serving as a Juvenile Court Judge because of the creativity to create programs and services to help our youth and improve families.  This is one of the many reasons I enjoy mediation – it allows for creativity in problem solving and resolves disputes in a more positive way.
Why is mediation important? 
The confidential mediation process saves time waiting on cases to go to trial.  It saves money for individual parties as well as the court system and helps cut down on the backlog of court cases. It prevents the continued stress of going through a trial in court, which can be traumatic for adults as well as children.  Also, the parties have more control when they make their own decisions regarding settlement.
What are some of the most common misconceptions about mediation?
One of the most common misconceptions is that mediation fails if no settlement is reached.  This is not true.  A primary goal is certainly to settle the case.  However, there are other goals during mediation that have significant value.  One goal is to narrow the issues of dispute. Mediation helps identify which issues remain in disagreement and clarifies the priorities of the parties. This helps the attorneys focus on the real issues. Mediation also provides information to the parties. Cases sometimes settle weeks after mediation because of something learned at the mediation.
Where Did You Grow Up?
Wilmington, NC
How did you end up in Savannah?
My husband is from Savannah and was already working here when I graduated from law school.  We were married two weeks after graduation in 1995, and I have lived in Savannah since then.

What does family mean to you?
Everything.  I am fortunate to have a wonderful husband who is also my closest friend, three fantastic children, a loving mother, two amazing sisters and a step-father and step-brother I have loved for 25 years. Our family is very close.

What are your top five personal values?
Faith. Family. Honesty. Commitment. Compassion.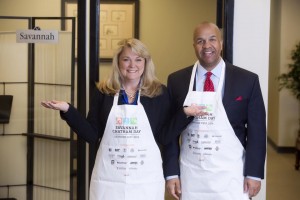 What's your favorite book?
This is a tough one because I am an avid reader. I usually read several books a week. Lately, I would say Greg Iles' novel, The Quiet Game, but I also love the Game of Thrones book series by George Martin, Stieg Larson's The Girl With the Dragon Tatoo series, and the Harry Potter series by J.K. Rowling.
If you could change something in the world, what would it be?
I would like for every child to feel safe and loved.
How do you unwind?
Reading and spending time with my husband, Ty, and our three children: Parker, Anna and Ben.
What would you sing at karaoke night?
Last Dance by Donna Summer
Who do you consider the most influential person in your life and why? 
My mother, Linda F. Robinson.  She is the strongest, most loving person I know.  She instilled values and a sense of independence in me and my two sisters.  She taught us to always do our very best and encouraged us to work toward our goals. My father died when I was 20 years old, and my mother stepped up to run his business, Parker's Collision Center. She taught us to rely on our faith, family and friends.
What is your favorite thing about Coastal Georgia?
Not the gnats!  I enjoy the beauty and peacefulness of the water, and the wildlife on the marshes is beautiful.  Having lived in Wilmington, another coastal town, I like having access to the beaches and rivers along the coast. Spending time with my family on the water is a favorite activity as well.